High quality chemical material Anisic acid with 4-methoxybenzoic acid best price cas 100-09-4
| | |
| --- | --- |
| Precio unitario: | 10 USD |
| Cantidad de pedido mínima: | 1 Kilogram |

| | |
| --- | --- |
| Paquete: | 20kg, 25kg, 500kg |
| productividad: | 99999 |
| Marca: | DEXIANG |
| transporte: | Ocean,Land,Air,Express,Others |
| Lugar de origen: | CHN |
| Capacidad de suministro: | 99999 |
| Certificados : | GREAT |
| HS-Code: | 1235465 |
| Hafen: | QINGDAO,SHANGHAI |
Descripción del producto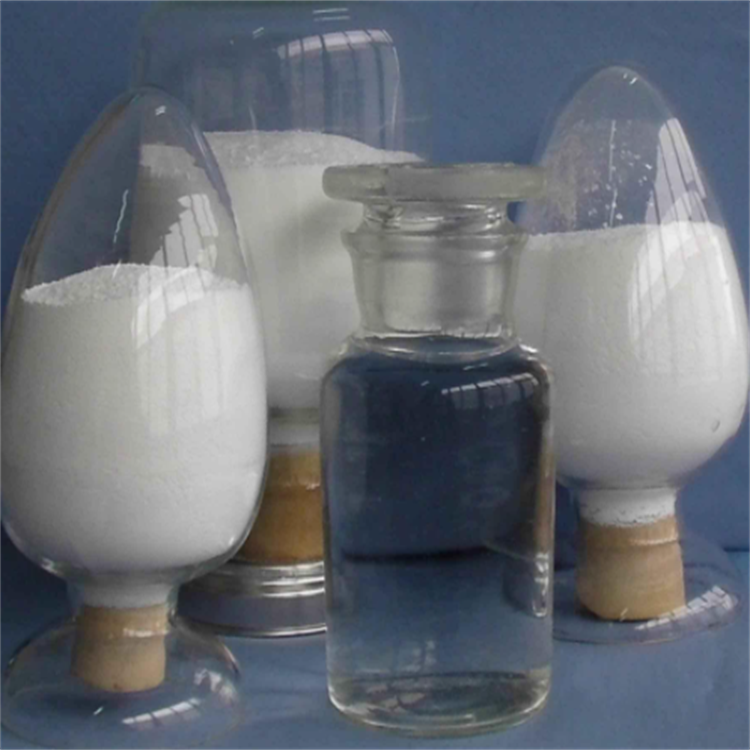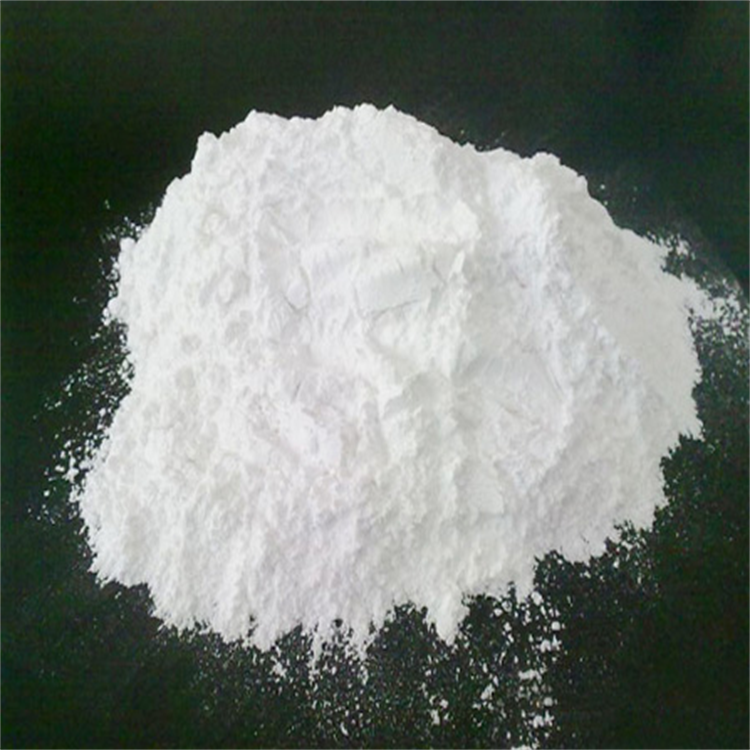 High quality chemical material Anisic acid with 4-methoxybenzoic acid best price cas 100-09-4
Function: Methoxybenzoic acid, also known as p-anisic acid, 4-anisic acid, anisic acid, is a colorless needle crystal at room temperature, soluble in ethanol, ether, chloroform, slightly soluble in hot water, but hardly soluble in cold water.The preparation of para - methoxybenzoyl chloride as intermediate of ethyl amiodarfurone by thionyl chloride;Used as an intermediate in solaxitan medicine, also used in spices and preservatives. 1.

Anisic acid

can be used as solaxitane, ethylamine sulfonone and other pharmaceutical intermediates, and can also be used in spices 2.

Anisic acid

For spice preparation 3.

Anisic acid

Used in perfume and pharmaceutical industry, also used as a preservative 4.

4-methoxybenzoic

Used as a raw material for preservatives, medicines and spices. 5.

4-methoxybenzoic

Aniracetam, a drug used to model anti-anxiety behavior, is also an inhibitor of tyrosinase
| | |
| --- | --- |
| Item | Specification |
| Product Name | 4-Methoxybenzoic acid |
| CAS No. | 100-09-4 |
| Appearance | White crystalline powder |
| Content | 99% min |
| Water | 0.5% max |
| Melting point | 181-185℃ |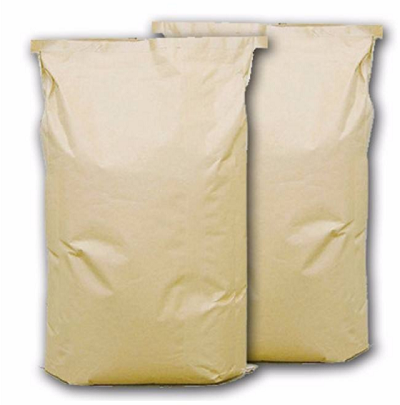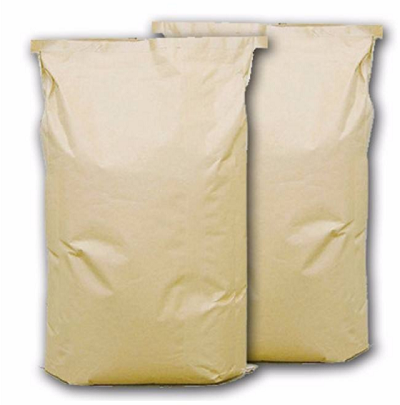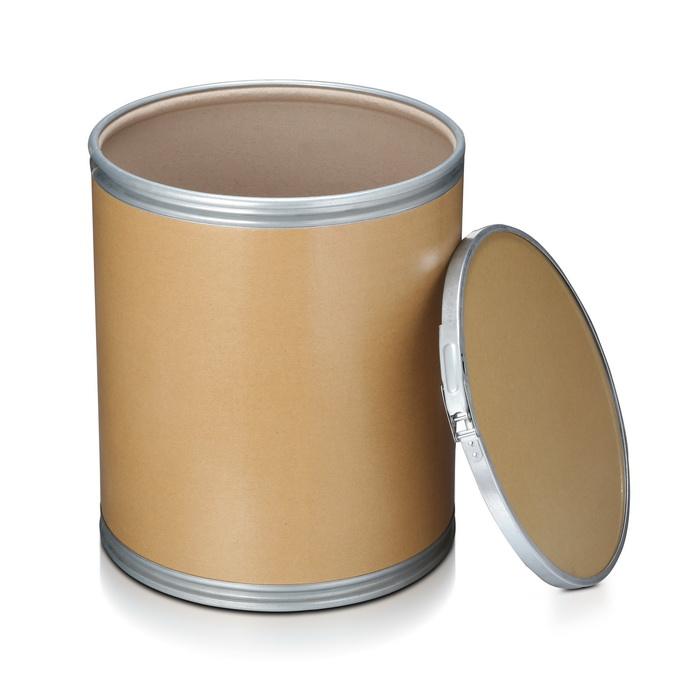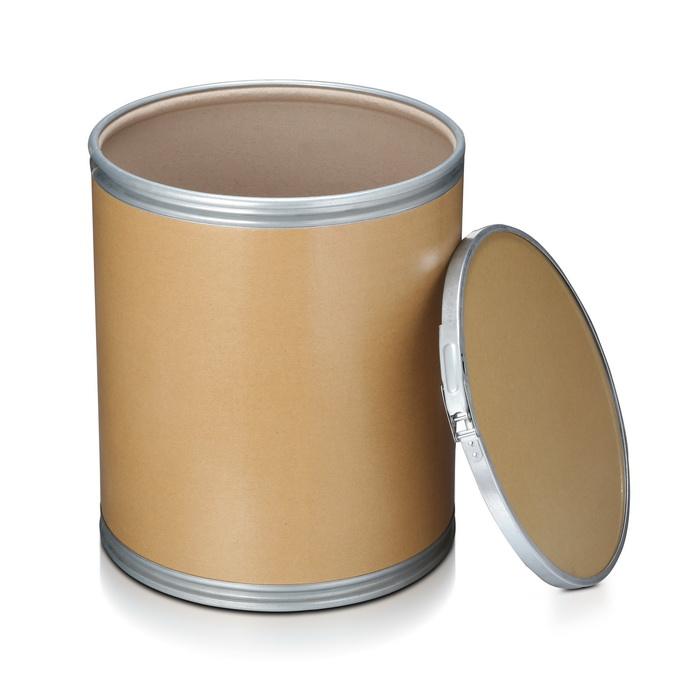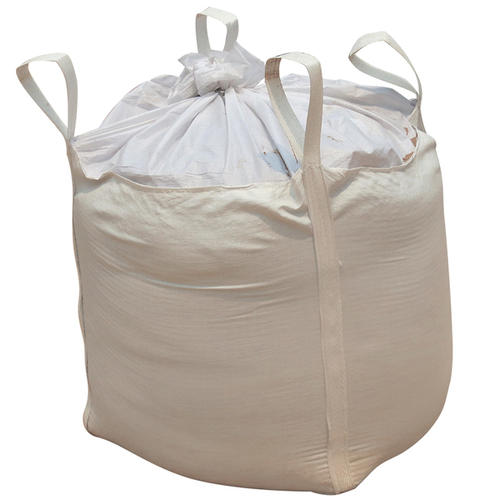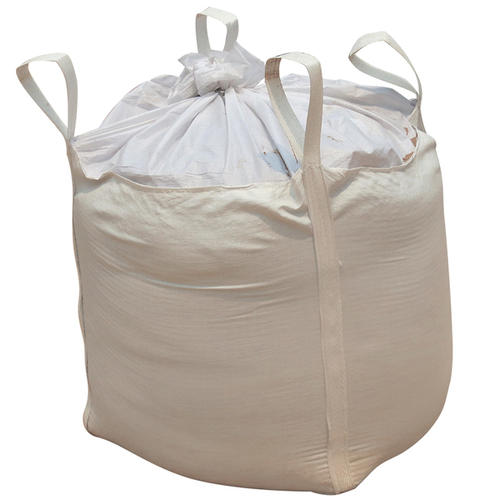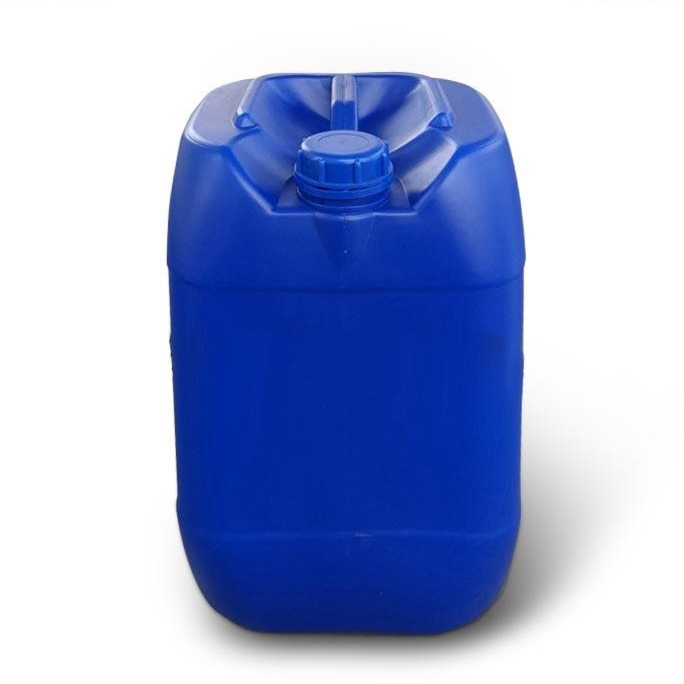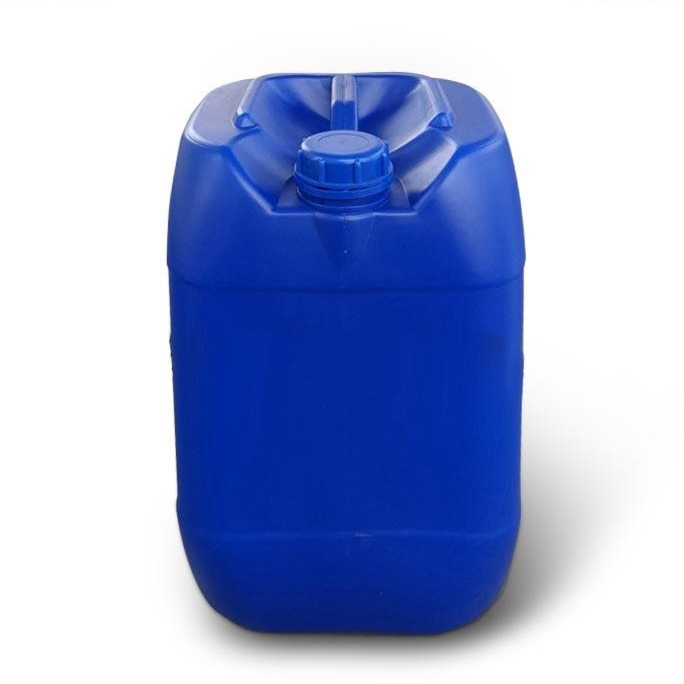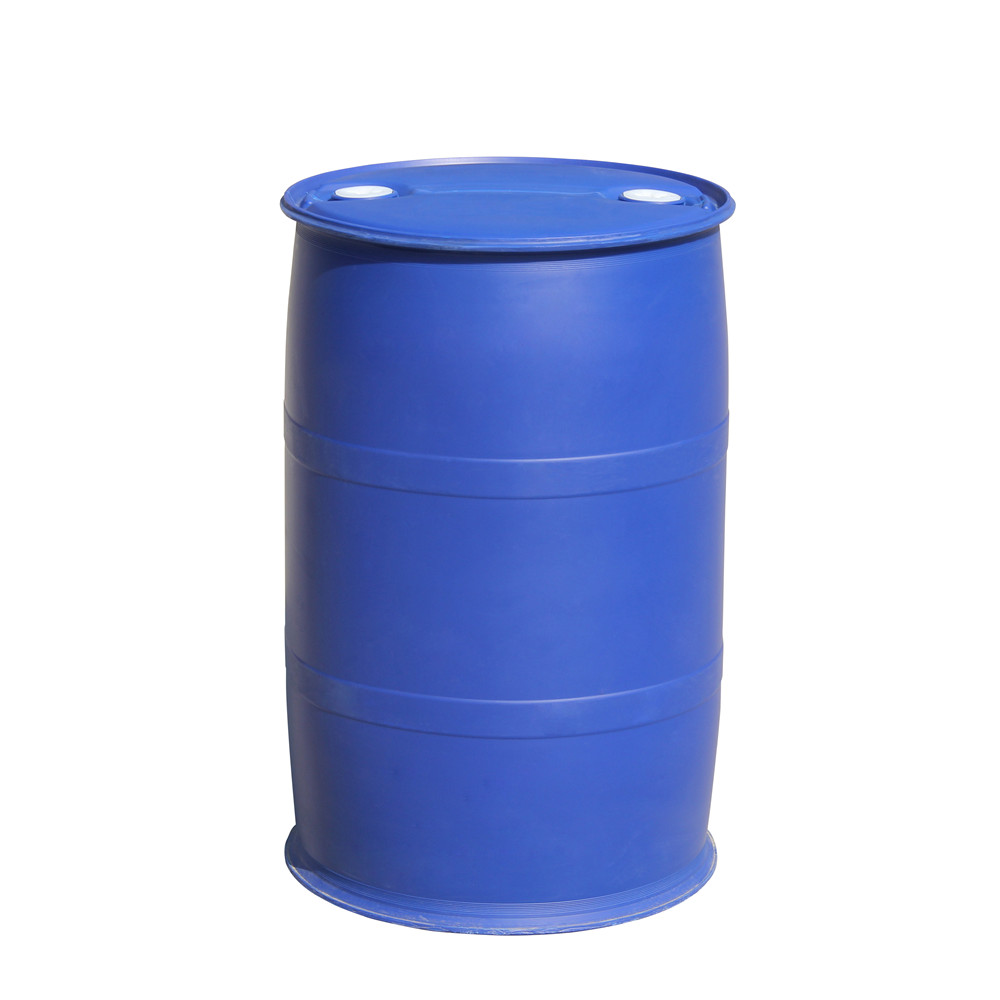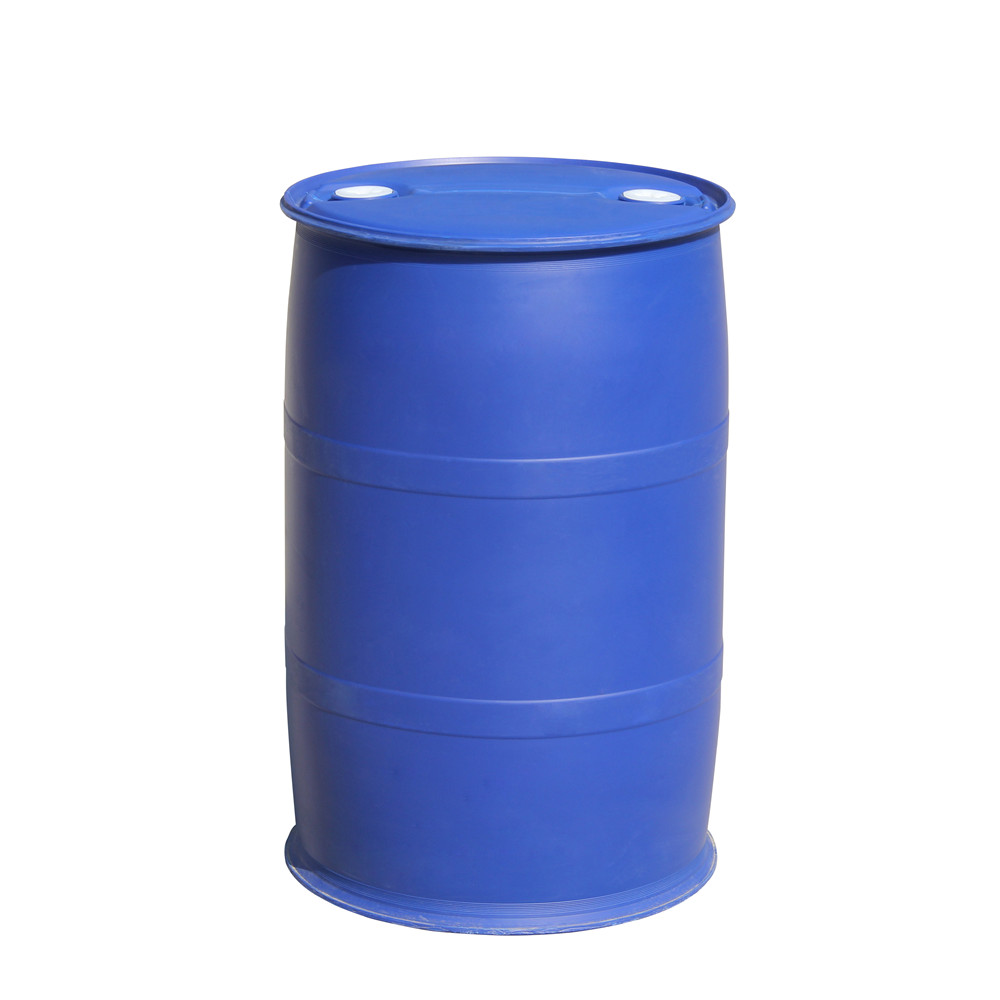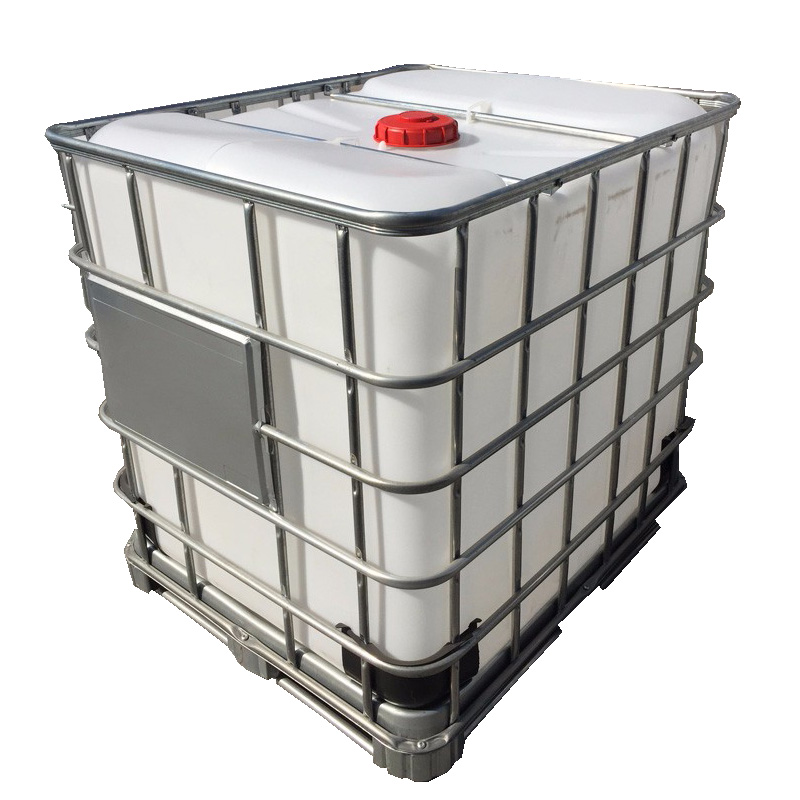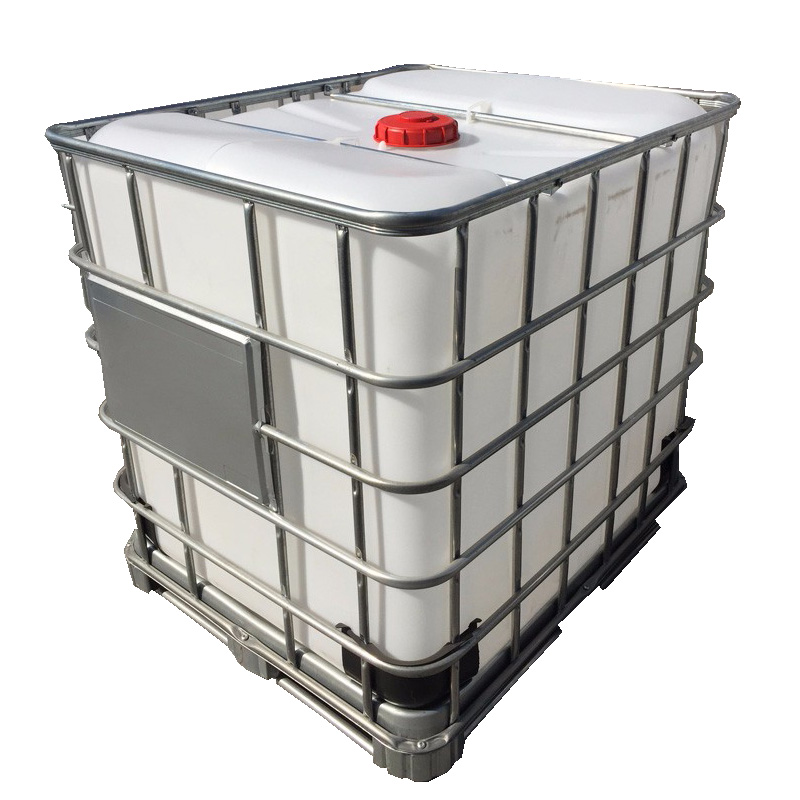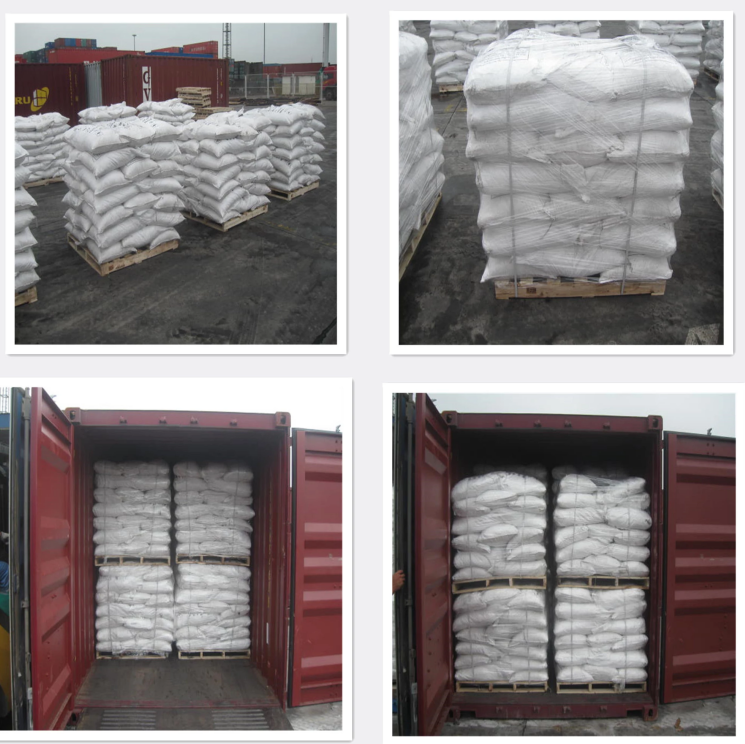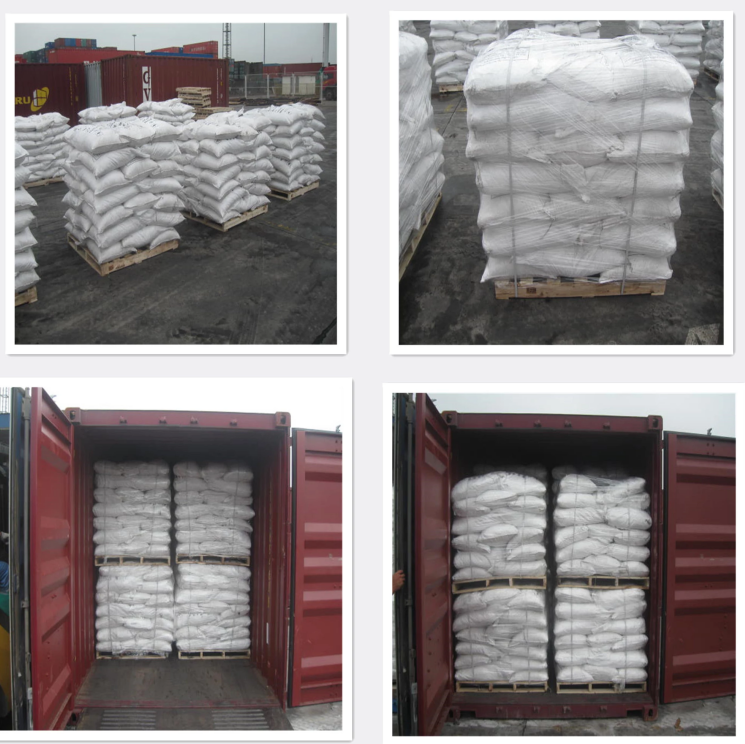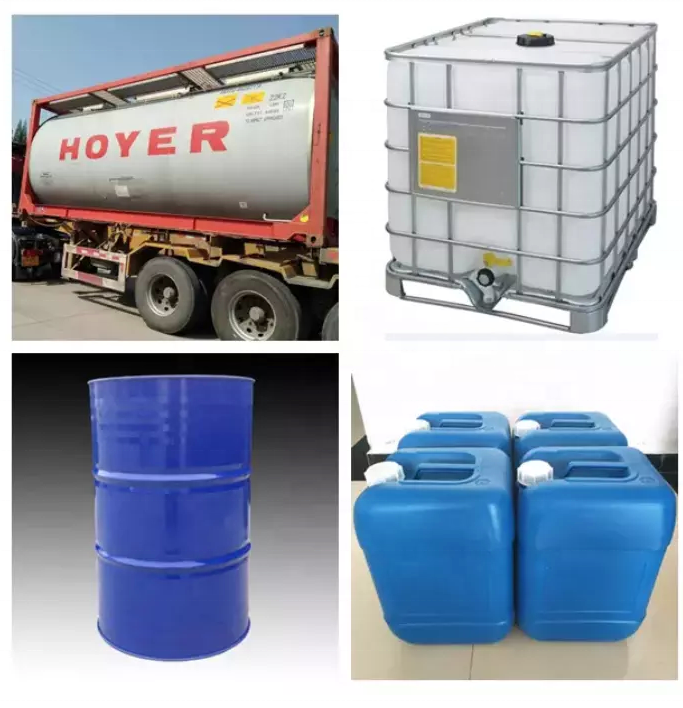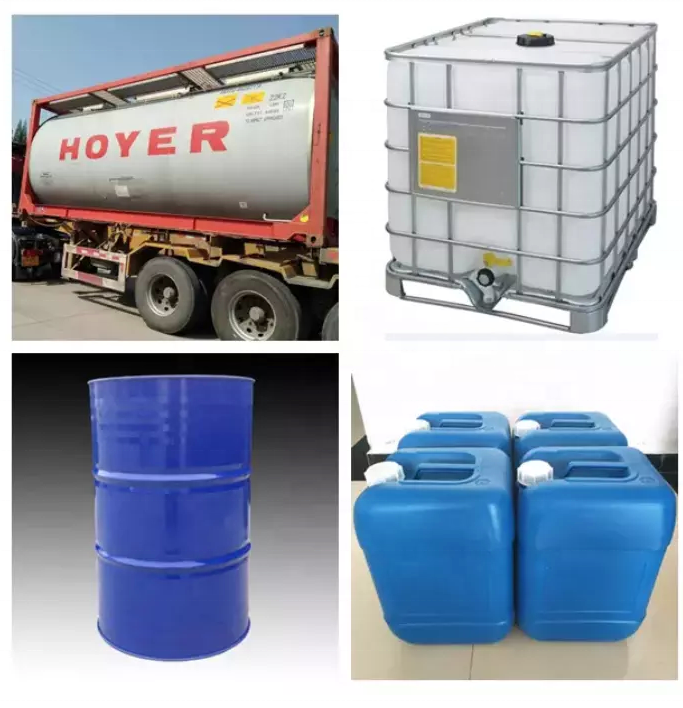 Jinan DEXIANG Chemicals Co., Ltd. is a private joint-stock fine chemical enterprises, with a sound management system. Long -term commitment to chemical products research and development, production and marketing.
Our products include organic chemical raw materials, pharmaceutical intermediates, textile fuel additives, organic solvents, food additives and feed additives.
The products are widely used in pharmaceutical, chemical, building materials, food, cosmetics, plastics, military and other industries.
The company has the right to import and export products, in addition to the best-selling domestic market, but also exported to Germany, the United States, Canada, South Korea, India, southeast Asia, the Middle East and other countries and regions.
In order to better create a magnificent blueprint for the company, we have established cooperative relations with large multinational enterprises such as Dow, BASF, THSOH CORPORATION, BP, Exxon Mobil and aksu. Domestic: it has formed an alliance with qilu, yanhua, yangzi, jihua and jinzhou petrochemical to establish a complete import and export network, such as acting as agent for the shortage of amines, lipids, alcohols, and various organic and inorganic acids, bases and salts from abroad; From domestic demand for basic chemical raw materials and pharmaceutical intermediates, etc., in the chemical, chemical industry to create a good corporate image, won the business reputation.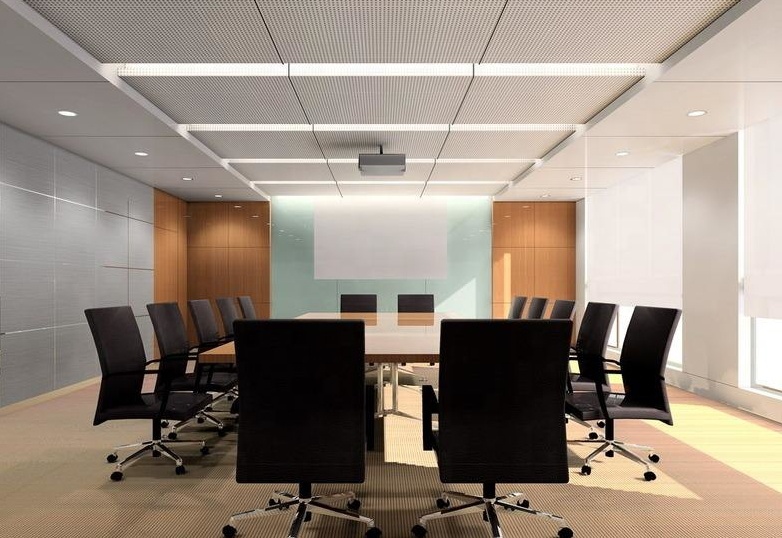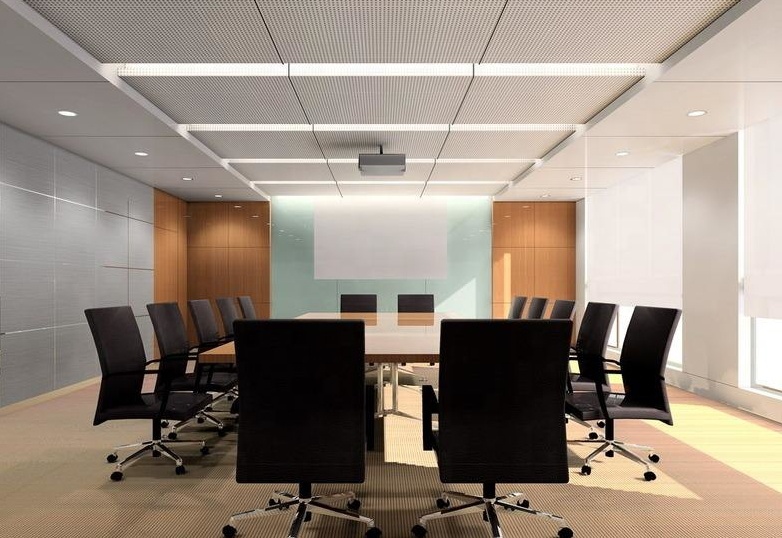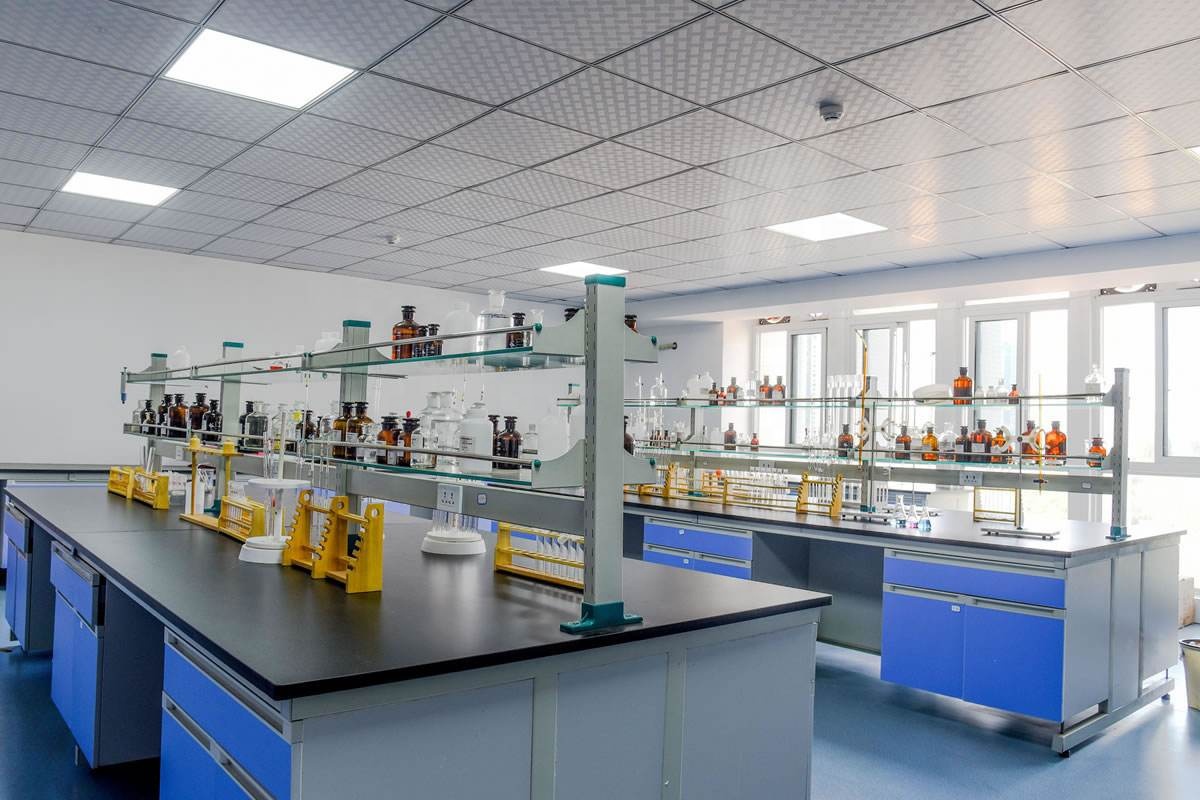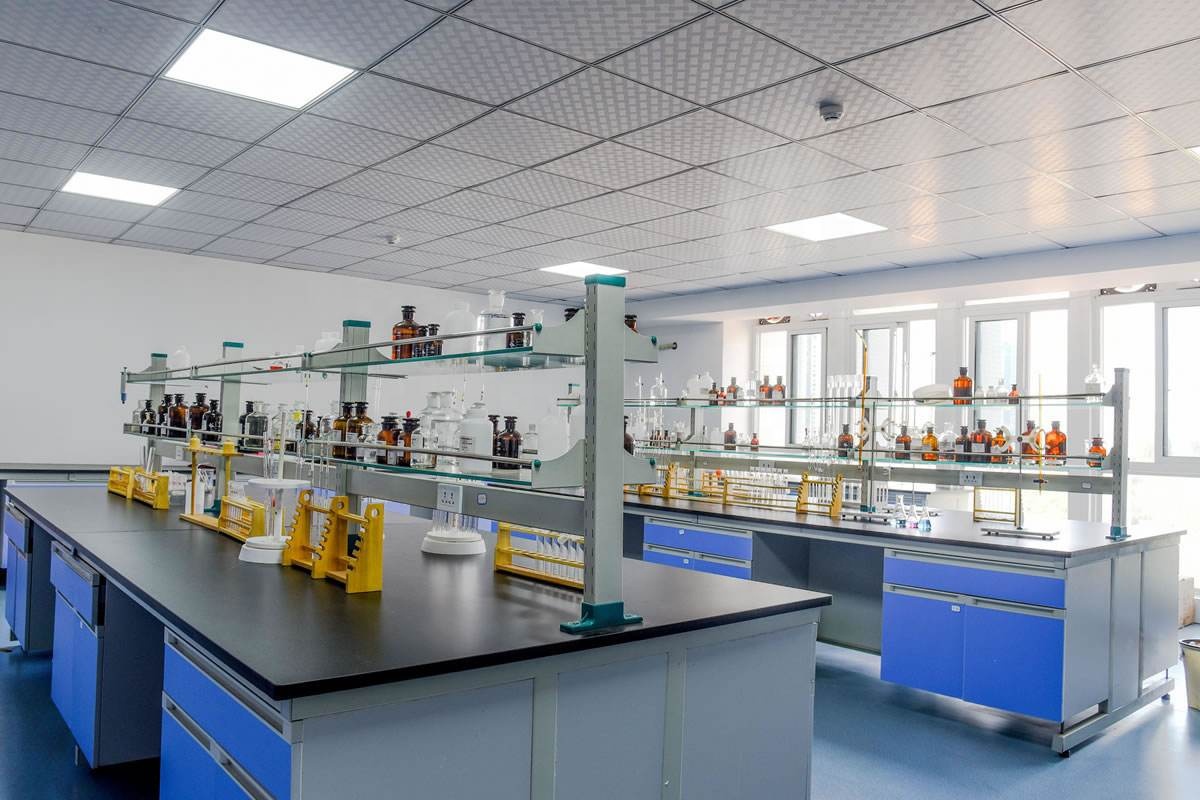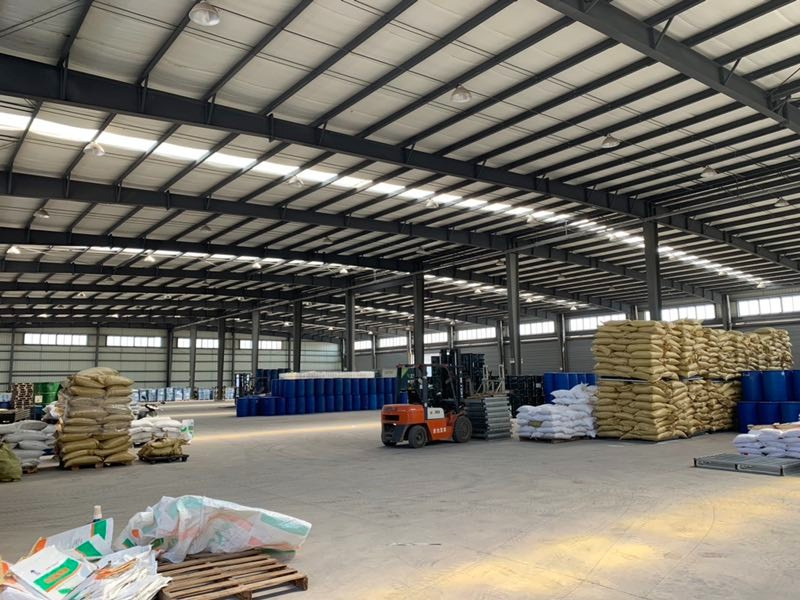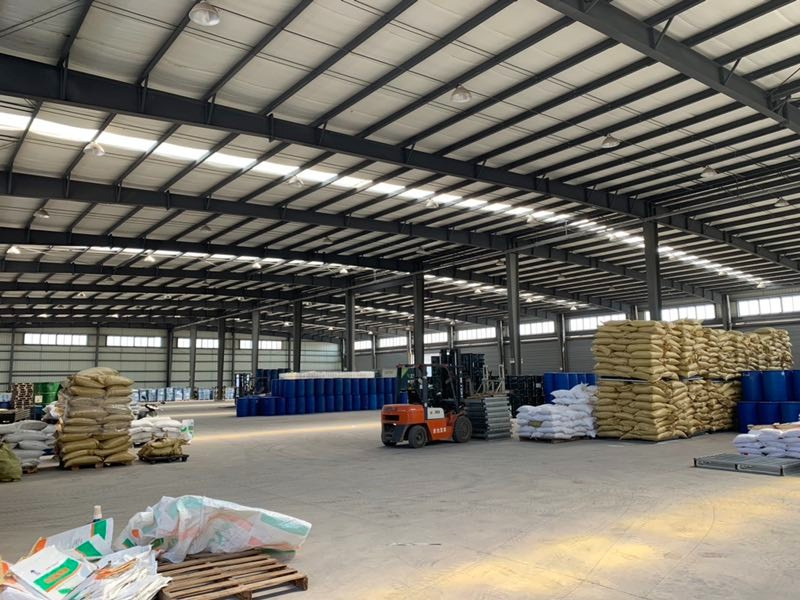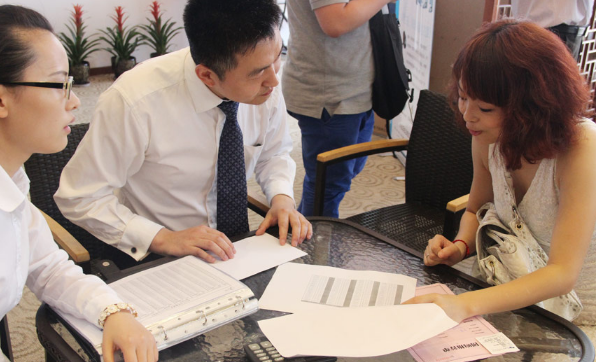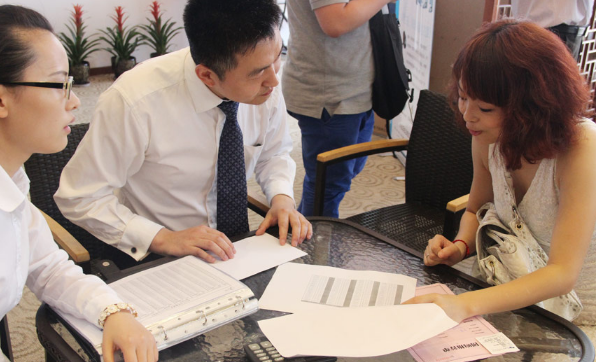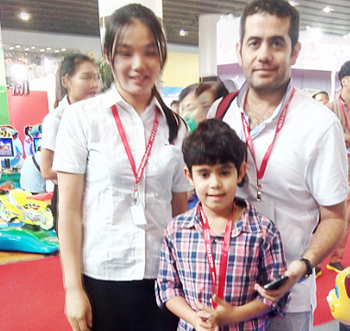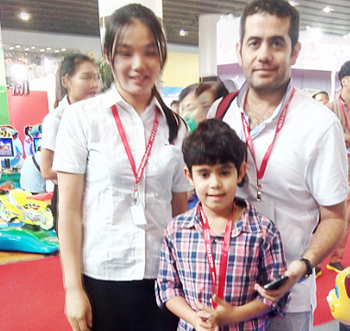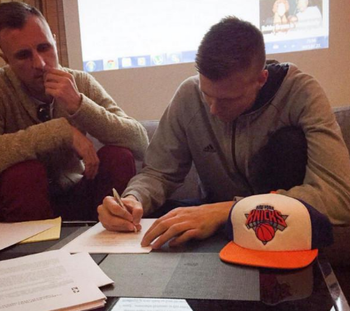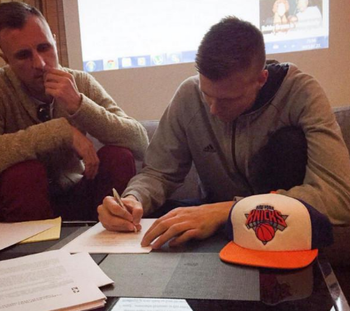 Foreign friends visit company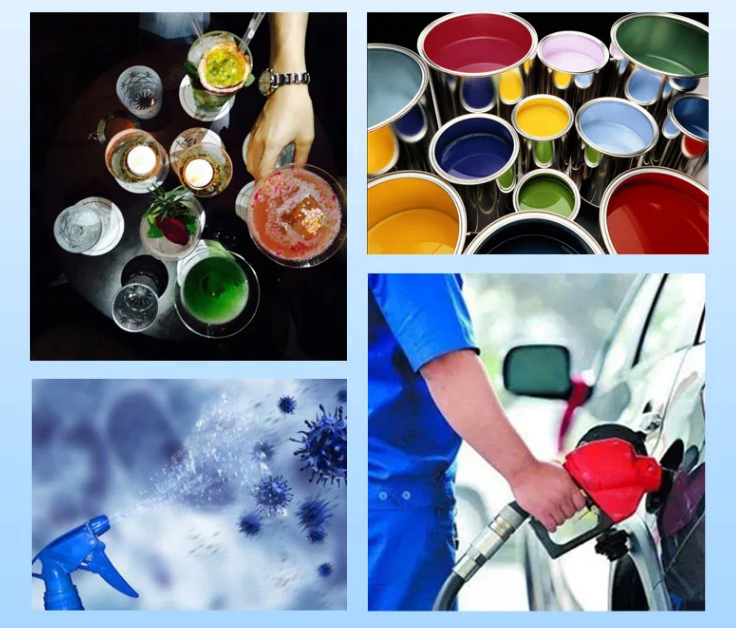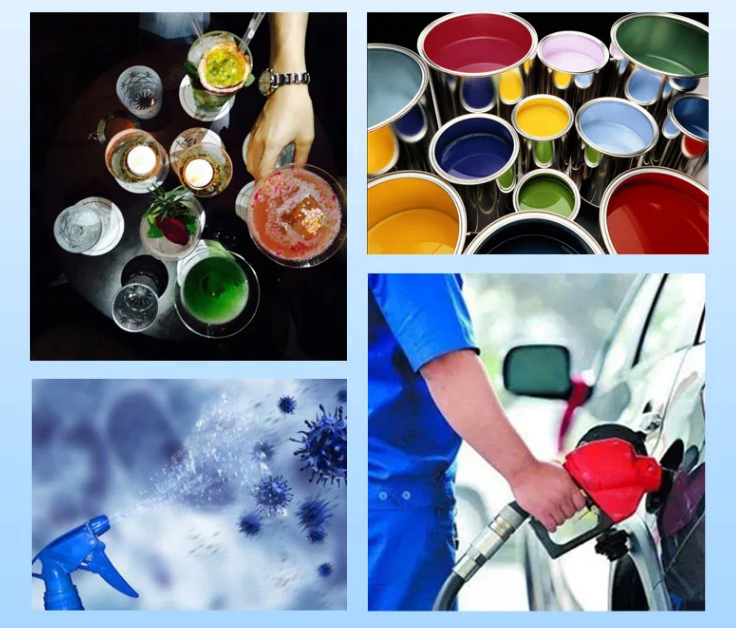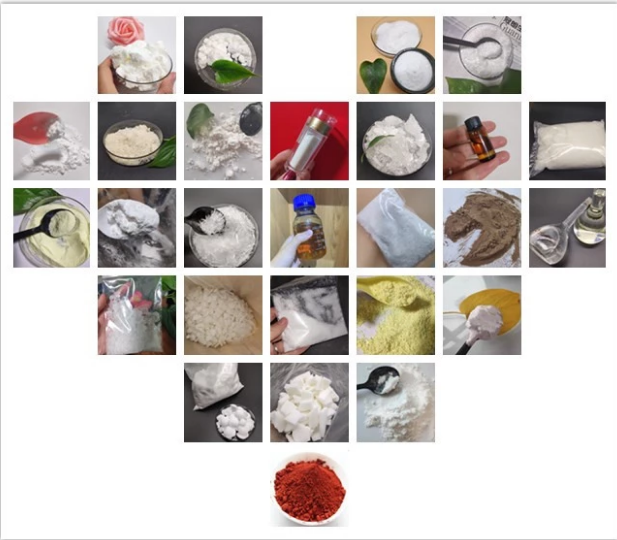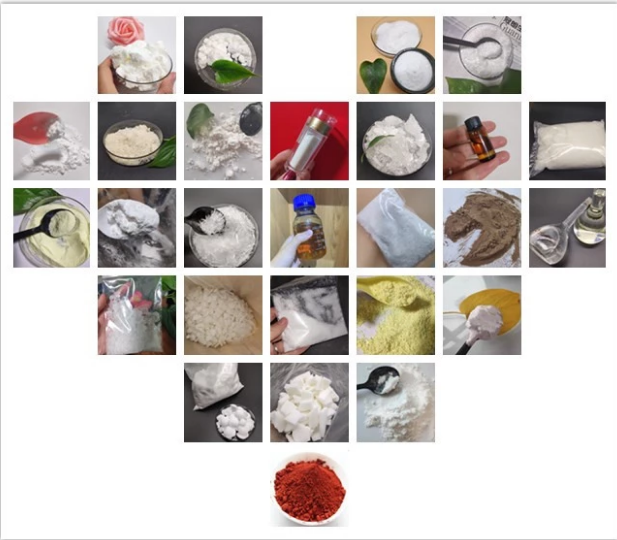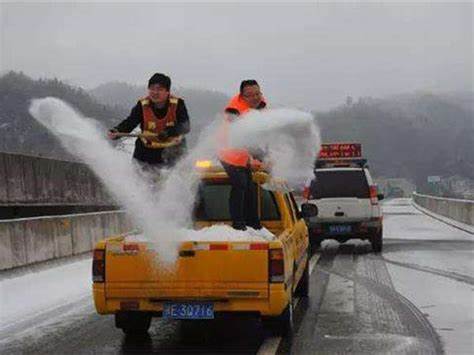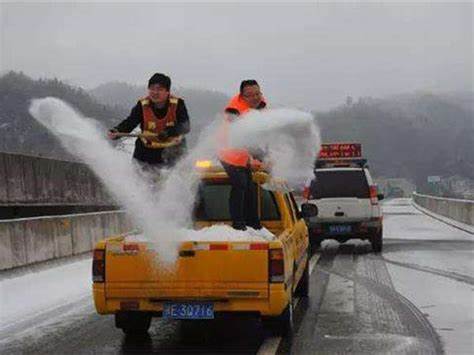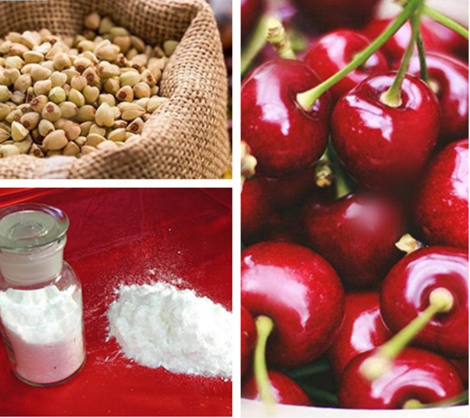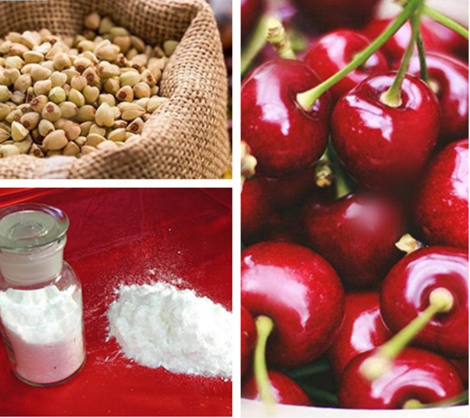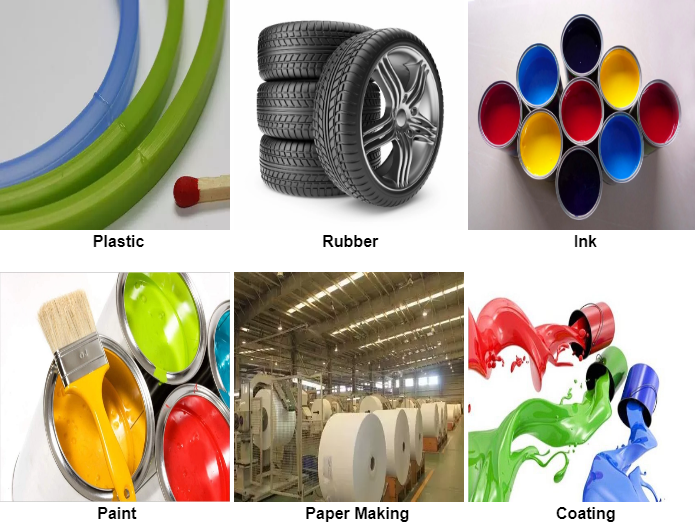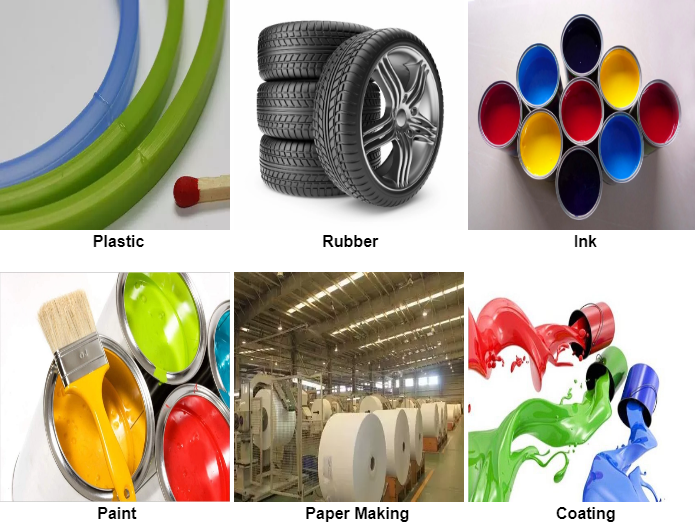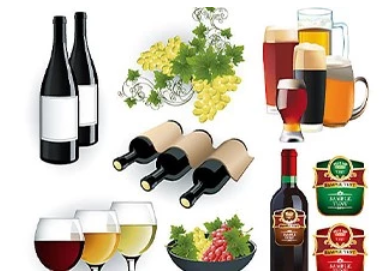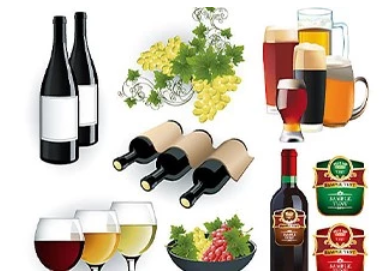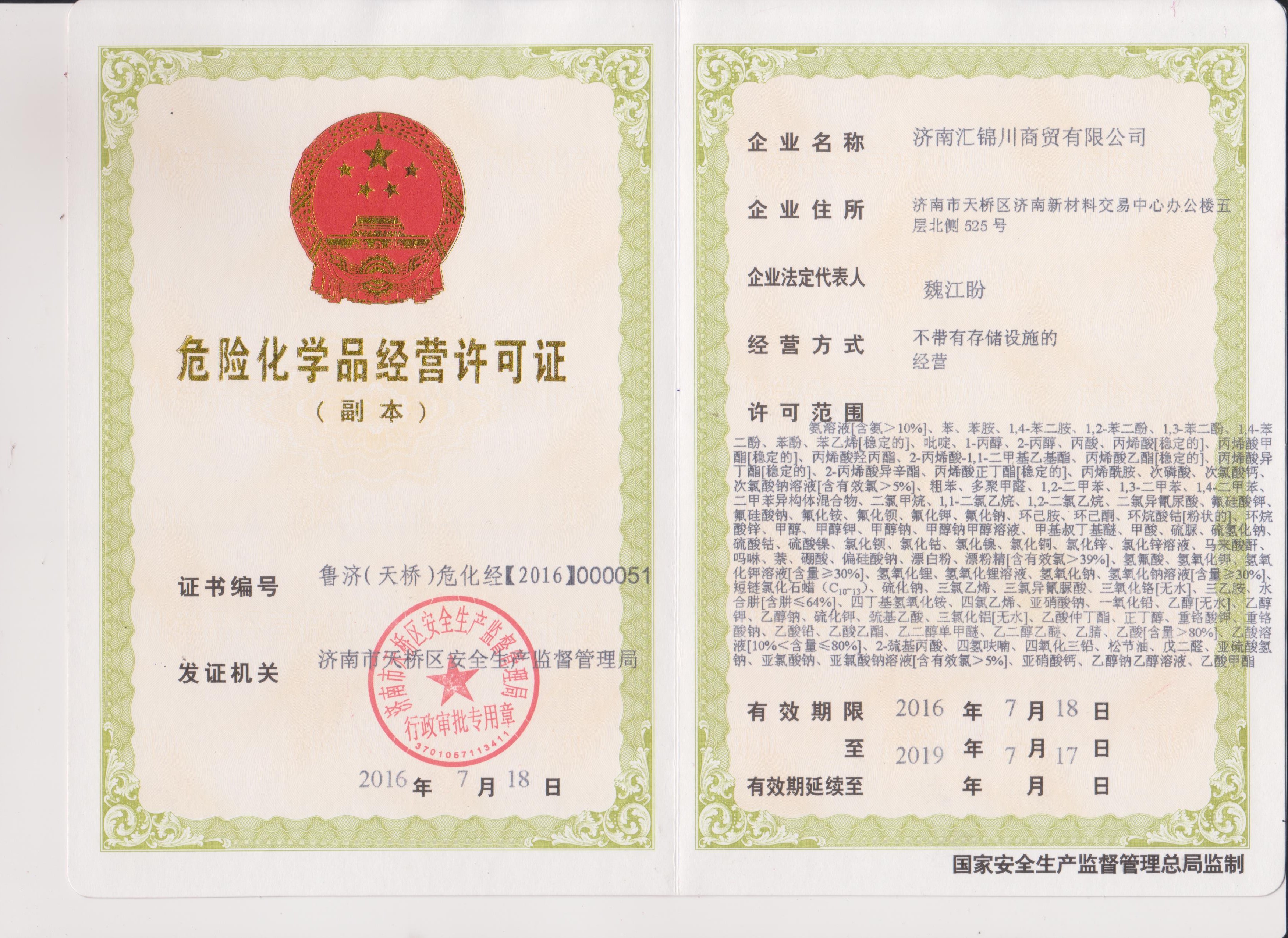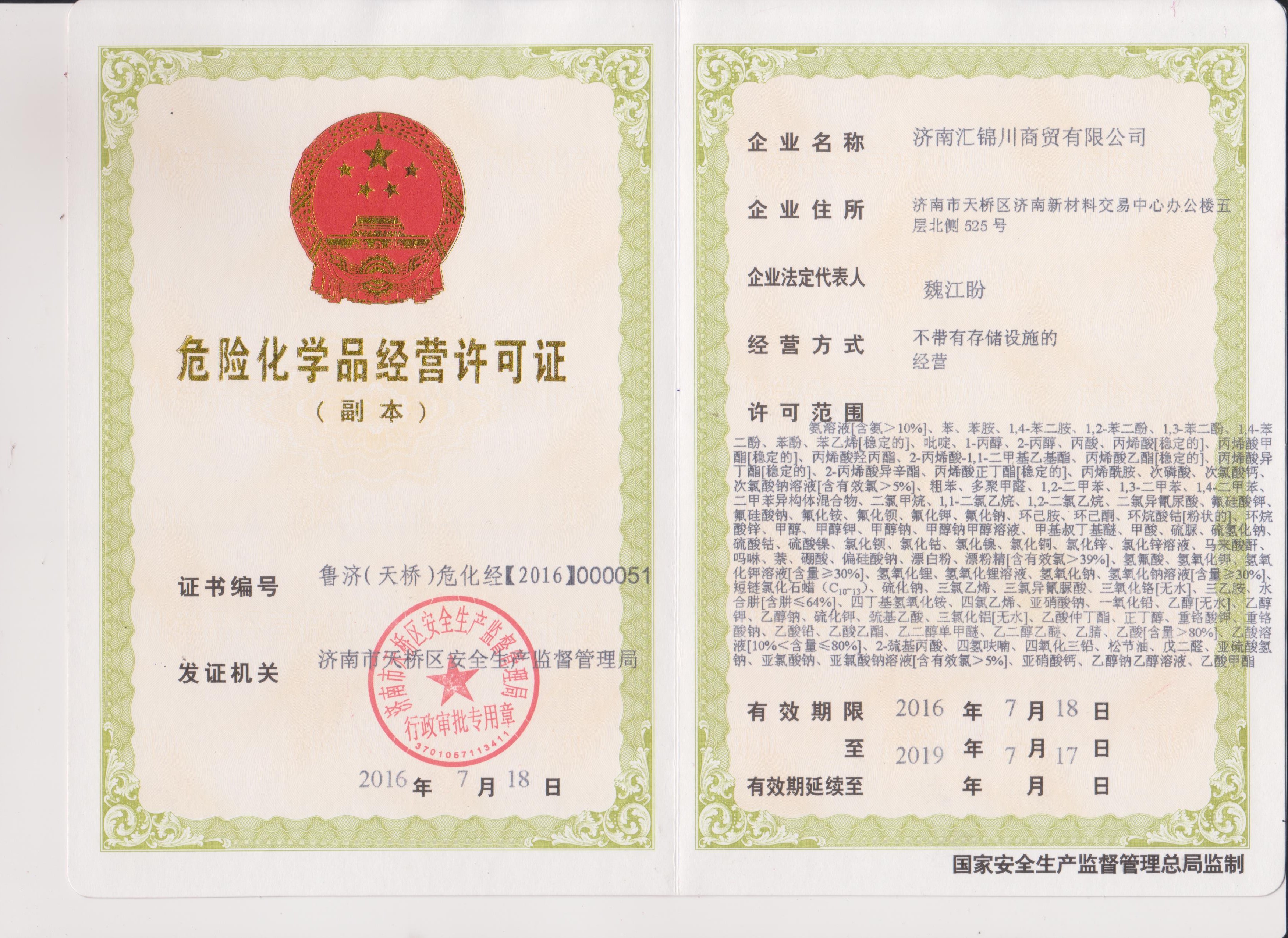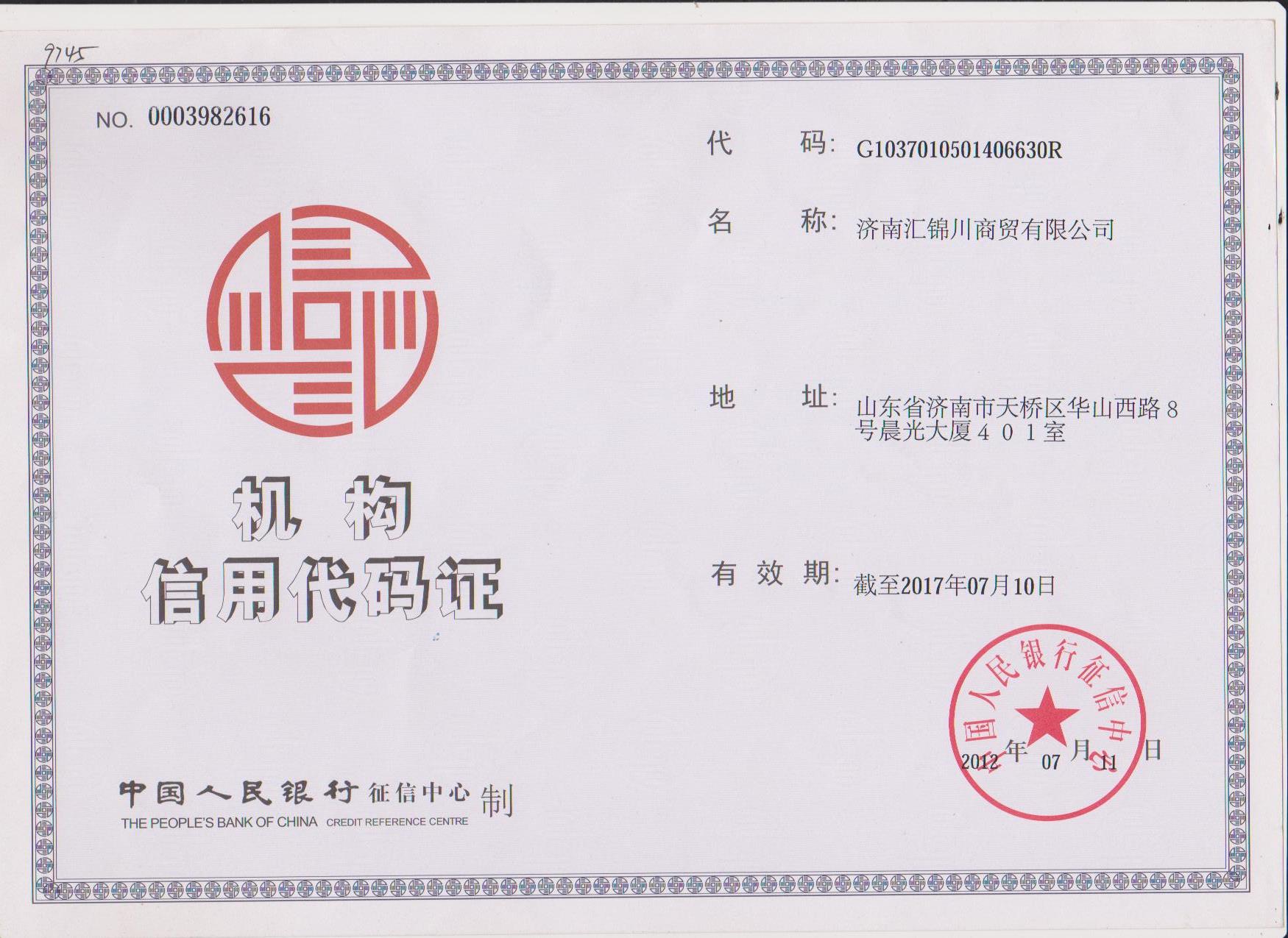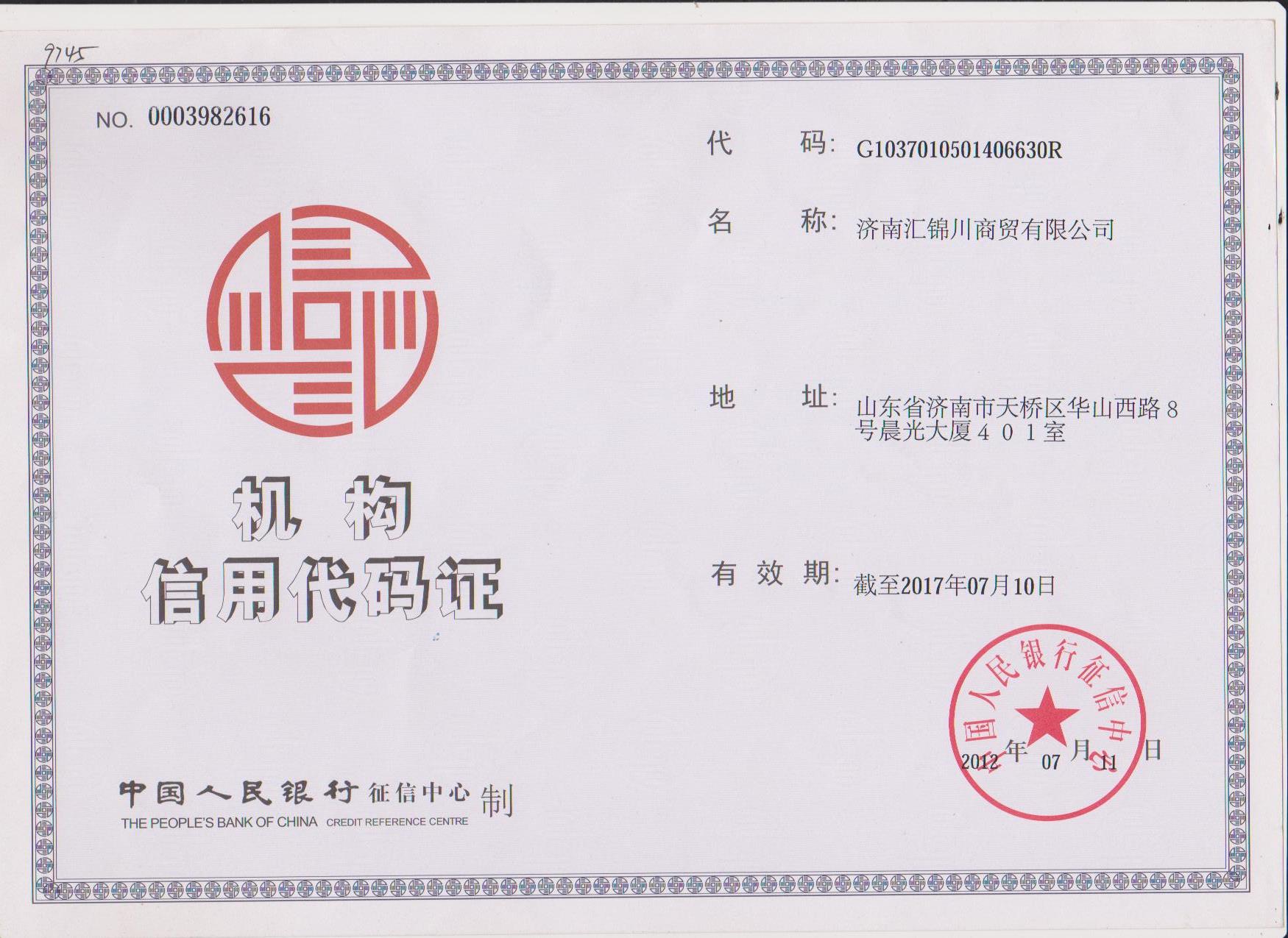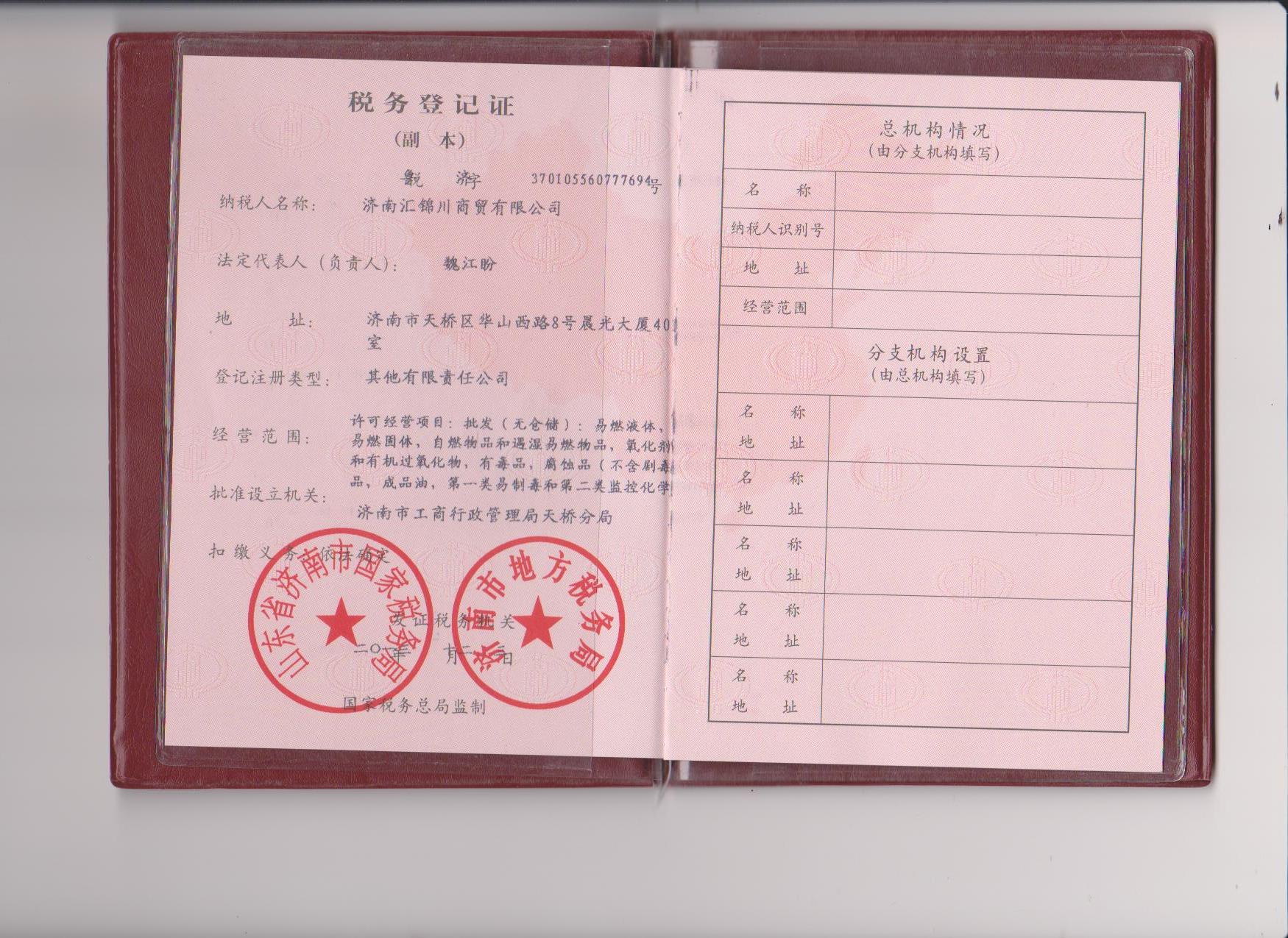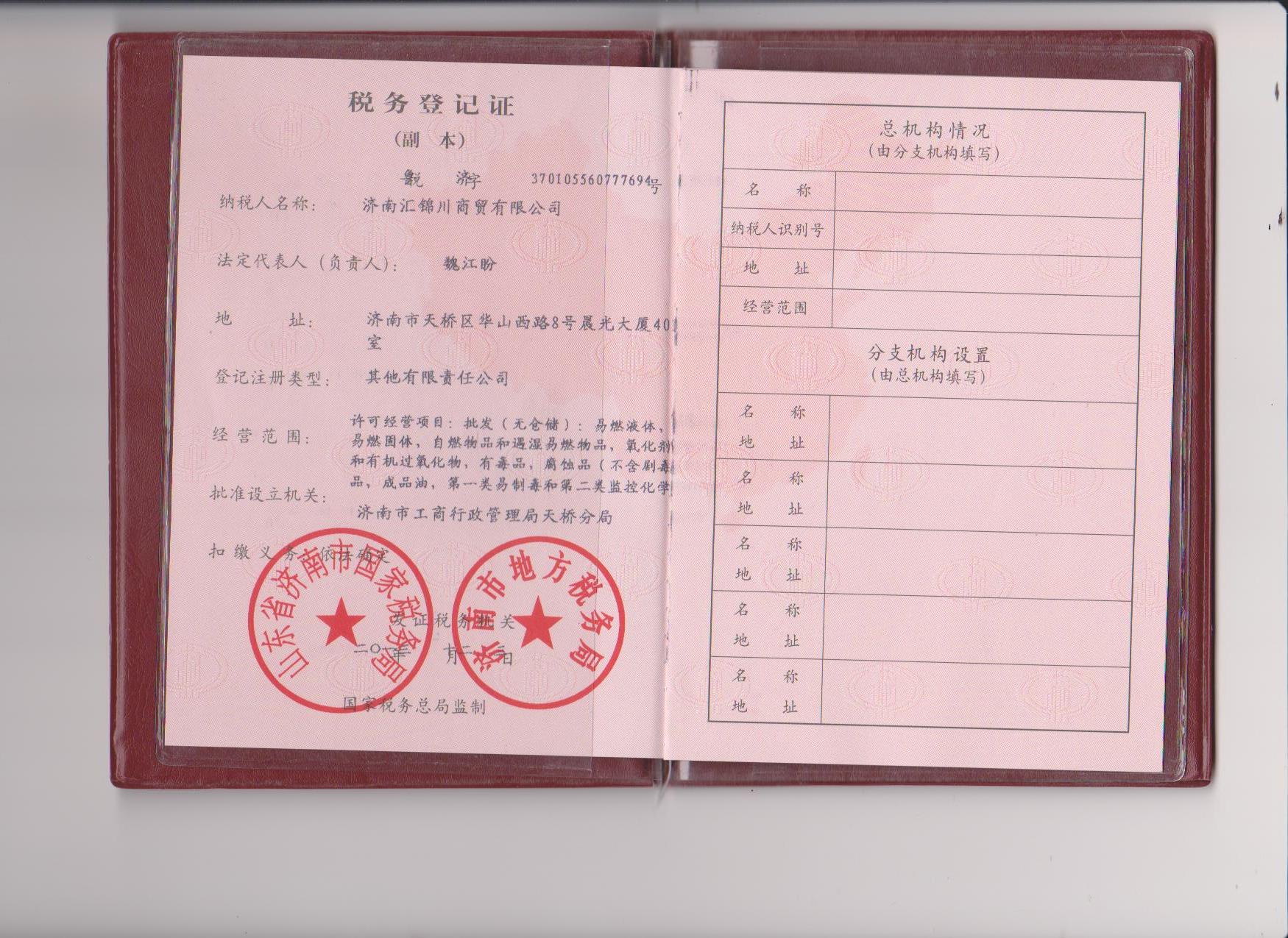 Including the COA,SDS,SGS..... what your side need for Custom clearance , we can provide. Please contact to tell the Certificate you need.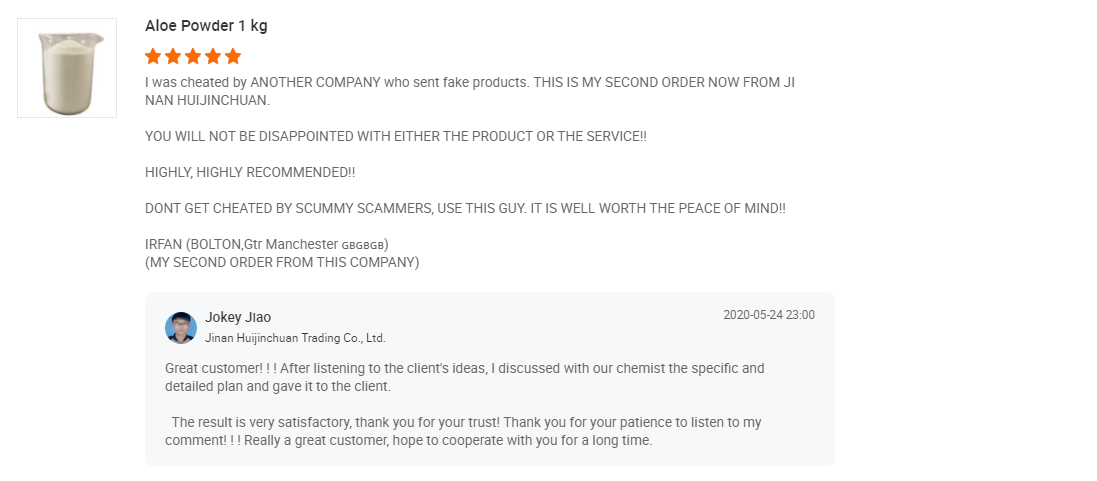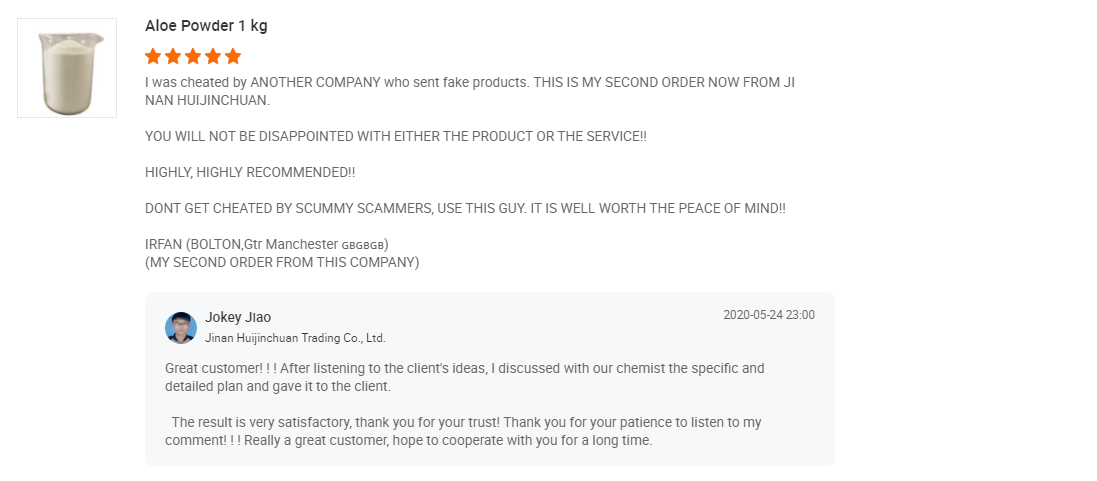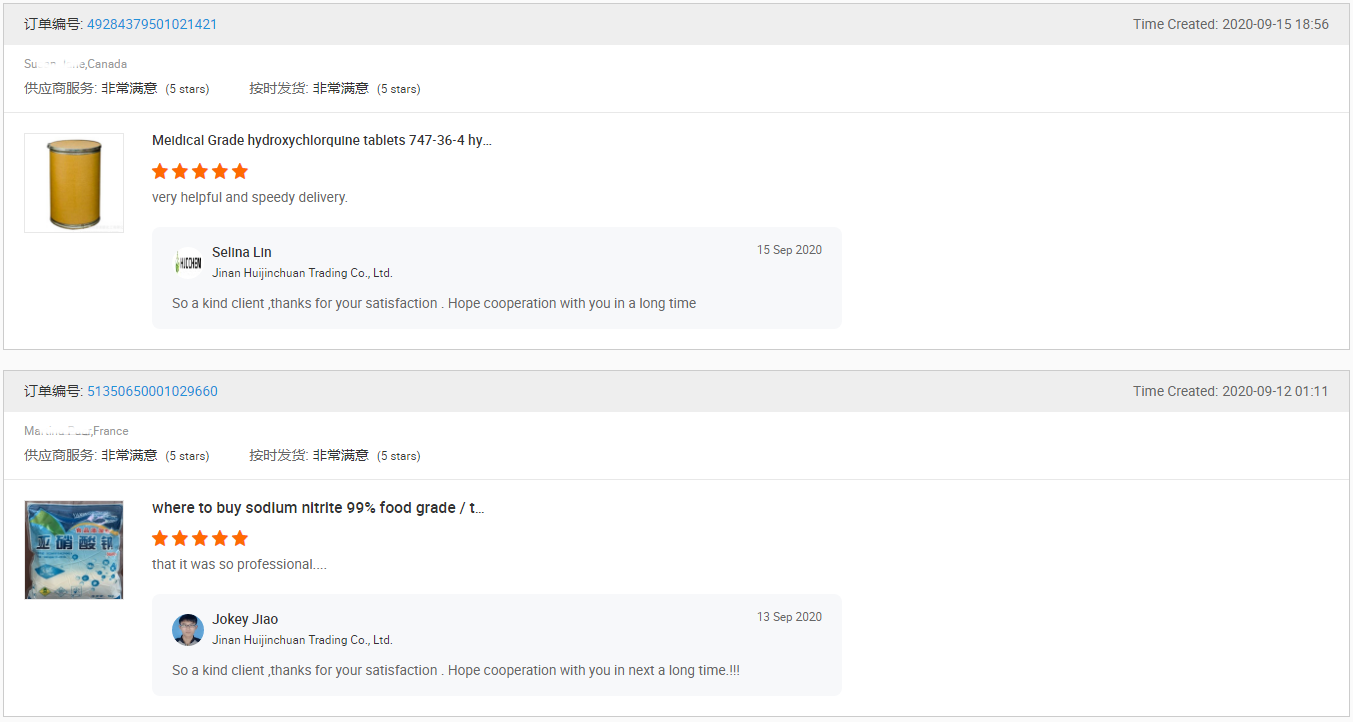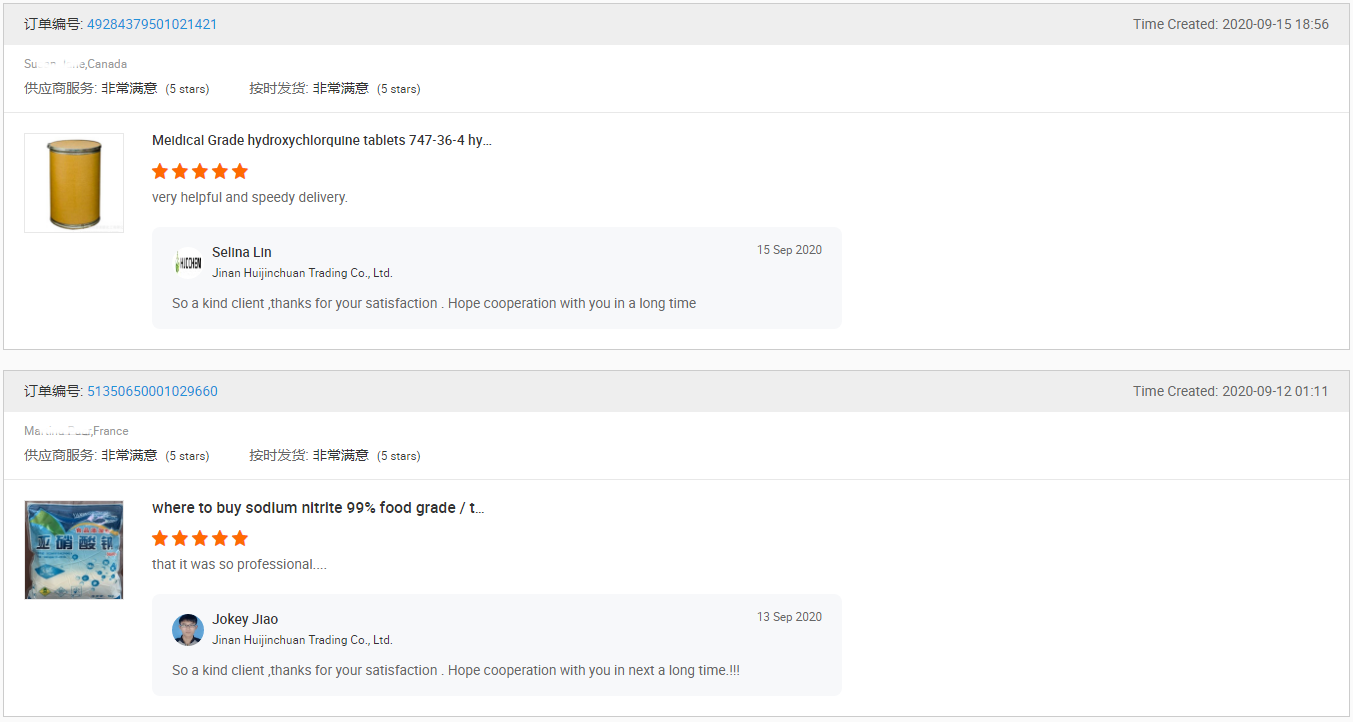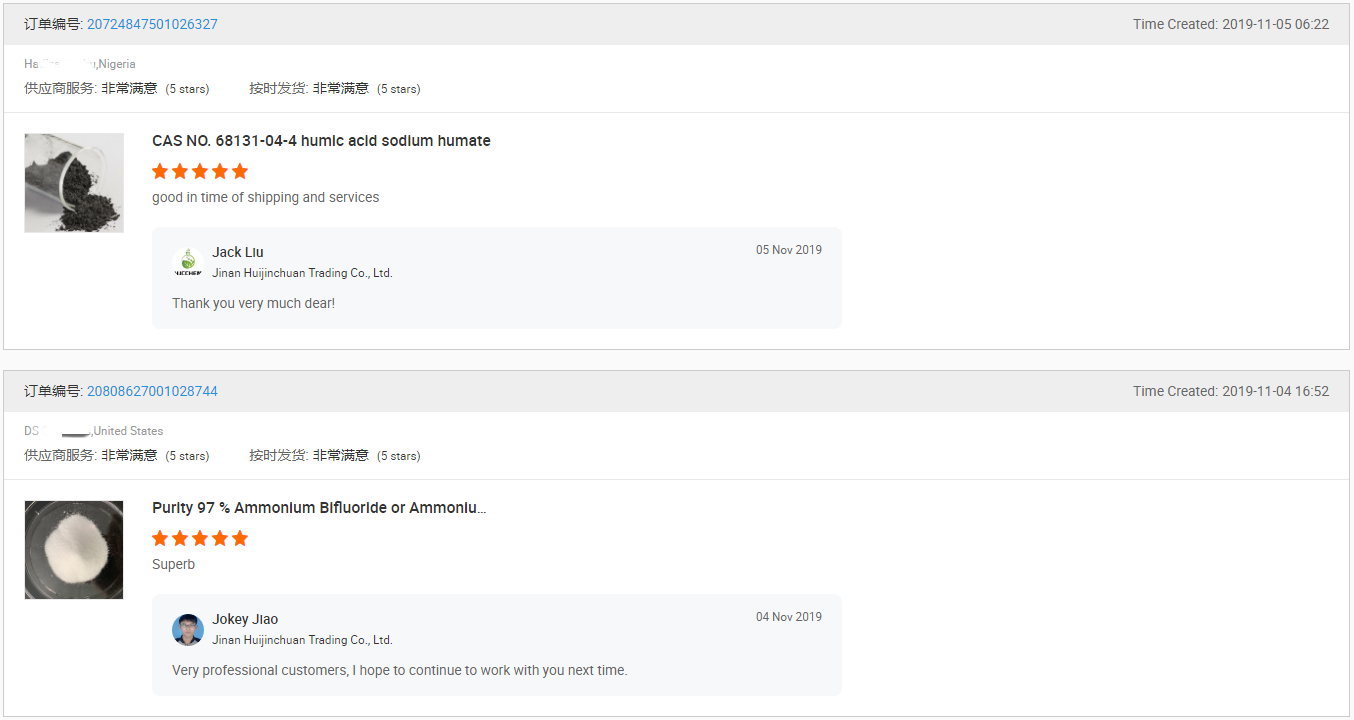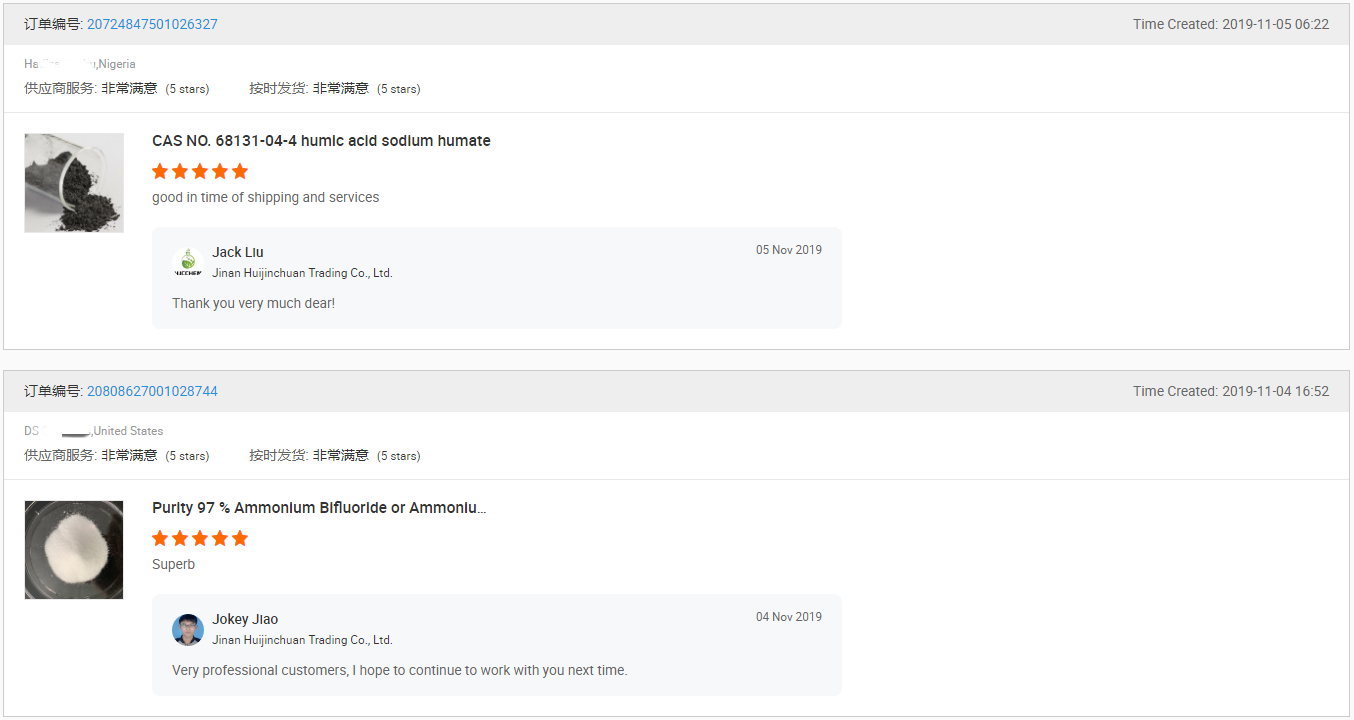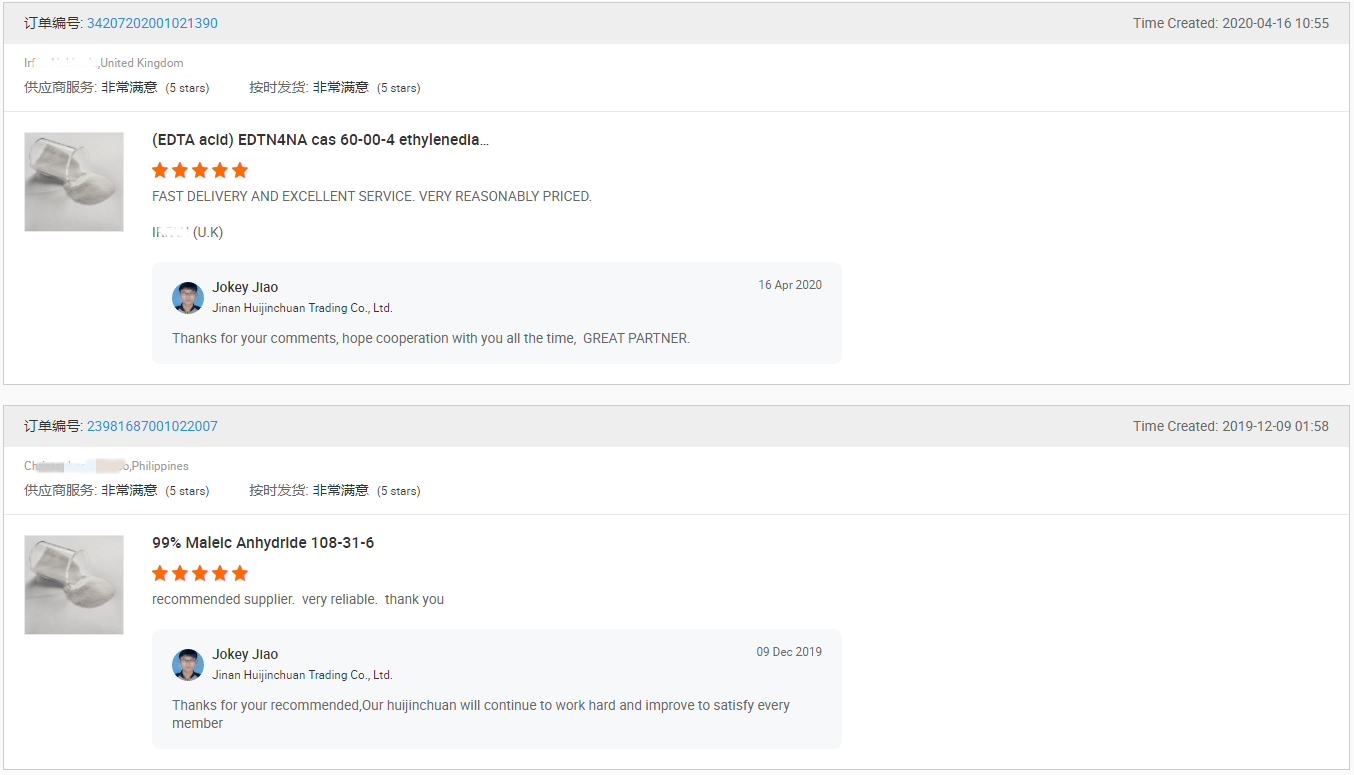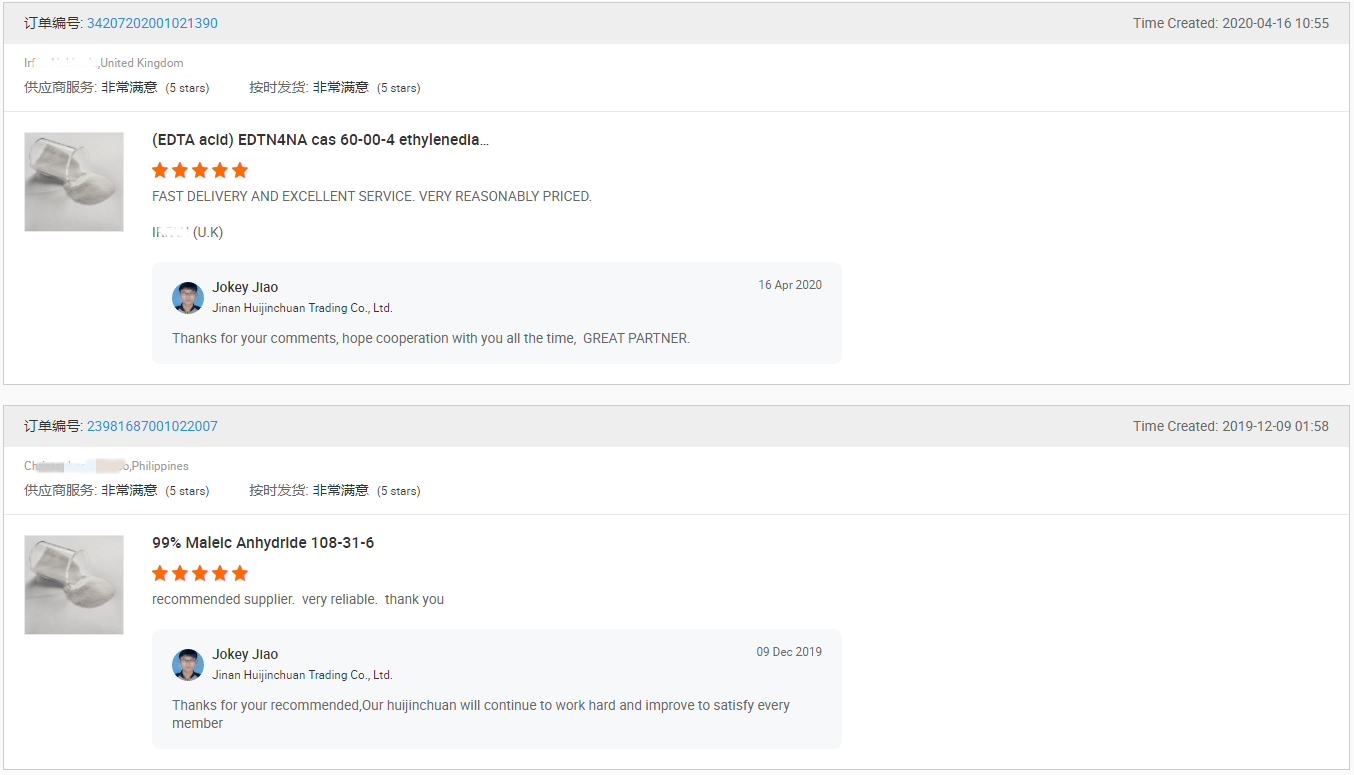 1. who are we?
W
e are based in Shandong, China, start from 2010,sell to Mid East(20.00%),Africa(20.00%),North America(20.00%), South Asia(10.00%).
There are total about 11-50 people in our office.
2. How can we guarantee quality?
Always a pre-production sample before mass production;
Always final Inspection before shipment;
3.What can you buy from us?
Water treatment chemical raw materials,Feed&food additive raw materials,Daily cosmetic raw materials,Veterinary
intermediates,Industrial chemical raw materials
4. Why should you buy from us?
The company's product advantages The company has an independent professional experimental team, constantly experimenting with projects such as the quality of research and development products.
5.
What services can we provide?
Accepted Delivery Terms: FOB,CFR,CIF,EXW;
Accepted Payment Currency:USD,EUR,JPY,CAD,AUD,HKD,GBP,CNY,CHF;
Accepted Payment Type: T/T,PayPal,Cash;
Language Spoken:English,Chinese,Spanish
ShanDong DeXiang International Trade Co.,Ltd
Shandong Dexiang el comercio internacional Co., Ltd. , fundada en 2012, es una empresa sólida centrada en la industria química. La empresa está ubicada en jinan, un lugar precioso de fengshui en la provincia de shandong.
La empresa cuenta con todo tipo de calificaciones y certificados para productos químicos peligrosos, una variedad de calificaciones comerciales para precursores químicos no farmacéuticos y una calificación completa para la importación y exportación.
La empresa se dedica principalmente al óptimo, etilenglicol, propilenglicol, glicerina, fenol, anilina y éter butílico de glicol, ciclohexanona, isobutanol, alcohol n-butílico, alcohol isopropílico, benceno puro, xileno, aceite solvente, diclorometano, triclorometano (cloroformo), epoxi propano, dimetilformamida (DMF), MIBK, metanol, carbonato de dimetilo, carbonato de dietilo, carbonato de propileno, dicloruro de etileno, tricloroetileno, sosa cáustica, trietilamina, ácido acético glacial, acetato de metilo, acetato de etilo, dos cloropropano, ácido succínico, como productos químicos.Nuestros productos son ampliamente utilizados en la industria química fina, refrigerante, agente de limpieza en seco, medicina, pesticida, resina, caucho, plástico, esponja, limpieza, revestimiento, tinta, adhesivo, emulsionante, conservante y otras industrias.La calidad del producto de la empresa es superior, la fuente de la mercancía es suficiente, recoge la mercancía en cualquier momento, el precio preferencial se beneficia.
La empresa toma "la buena fe, la reciprocidad, el desarrollo" como el objetivo, todo el personal con diligencia, la persecución persistente de productos de alta calidad y el servicio perfecto, establece la buena imagen empresarial, la sincera bienvenida general nuevo antiguo cliente, el ¡La cooperación del servicio de un amigo y la instrucción!
Nombre de empresa: ShanDong DeXiang International Trade Co.,Ltd
Representante: WANG YAN XIANG
Producto / Servicio: Etilenglicol , Propilenglicol , Isooctanol , Fenol , Hidrato de hidrazina , Benceno puro
Capital (Million US $): 300,0,000RMB
Año de fundación: 2012
Facturación Annual: Below US$1 Million
Porcentaje de exportación: 41% - 50%
Volumen Total de Compras anual (Millones de dólares EE.UU.): Below US$1 Million
Número de Líneas de Producción: 3
Número de empleados para investigación y desarrollo: 5 -10 People
Número de empleados para control de calidad: 5 -10 People
Servicio del OEM proporcionado: yes
Tamaño de la fábrica (metros cuadrados): 1,000-3,000 square meters
Ubicación de la fábrica: 5-15, new materials trading center, jinan, shandong, China
Persona de Contacto: Ms. Maggie
Número de Teléfono: 86-0531-55511236